NBCSA Annual General Meeting
NBCSA's 2020 AGM will be held  on Tuesday, November 3rd, in Fredericton. If you would like to attend the annual meeting please email your request as space will be limited.
Safety Award 
NBCSA would like to celebrate successes and innovation in the field of safety by recognizing both individual and industry achievements by awarding successful candidates during their Annual NBCSA Safety Awards.
The following is a link where you will find the description of the awards given each year: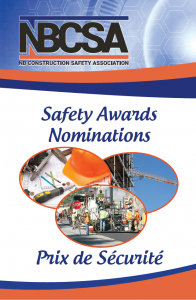 The following is a link where you find the form you will need to fill out in order to nominate an individual: