Health & Safety Administrator Designation Program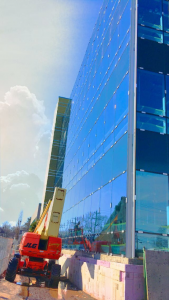 The objective of the Health & Safety Administrator (HSA) program is to provide formal training for an administrator of a health and safety program, who does not possess a minimum of 3 years of construction field experience. The HSA can provide valuable assistance to employers in the administration and implementation of the company's health and safety program. This certification indicates to employers that the participant has theoretical knowledge in various health and safety management skills and principles
Click here to download the Health & Safety Administrator application
Compulsory courses:
Principles of Loss Control
Principles of Loss Control Audit
Leadership for Safety Excellence
Train the Trainer or WHMIS 2015 GHS Train the Trainer
Hazard Identification and Control
WHMIS 2015
Safety Orientation
Workplace Standard First Aid
Construction Safety Administration
Elective Courses (3 electives required):
Fall Protection Basics for Workers
Confined Space Entry Awareness
Trenching Awareness
Accident/Incident Investigation
Transportation of Dangerous Goods
Lockout Awareness
Traffic Control Person
Workplace Area Traffic Control Manual (WATCM)
Man Lift Awareness
Forklift Operator
Rigging Awareness
Leading for Cultural Change
Harassment Awareness
Other specific certifications may be accepted at the discretion of NBCSA's Program Administrator.  Training certificates must be valid and have a current expiry date.
HSA participants are responsible for arranging their own training schedule.  A full course schedule, including training locations and pricing, is available in the
Training Schedule section of this website.
Designation
Upon successful completion of the HSA general knowledge exam (passing grade of 75% or better), your HSAcertificate will be mailed to you at your home address. (If the company that the person is working for is paying for the designation then we usually mail the invoice and certificate to the company with the attention of the applicant/student)