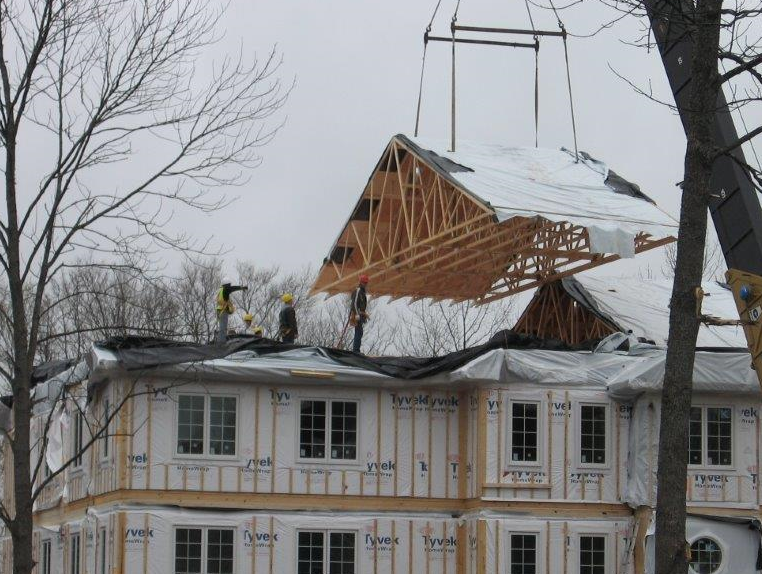 Our Vision
The New Brunswick Construction Safety Association's vision is that every worker in New Brunswick will go home safe.
Our Mission
To be the industry leader in the creation of a positive culture shift within the construction industry that results in a significant reduction in the human, social and economic loss as a result of workplace accidents and injuries.
Our Mandate
NBCSA will provide proactive programs and services that will contribute to creating a sound foundation for a healthier and more profitable industry. Further, to work with regulatory bodies and the construction industry to develop and/or revise legislation or regulations affecting the safety of the industry.
Our History
Following initial meetings with Construction Association of NB, NB Road Builders (now known as N.B. Road Builders & Heavy Construction Association) , NB Home Builders (now known as Canadian Home Builders Association NB), Atlantic Provinces Ready Mix Concrete Association (now known as Atlantic Concrete Association) and Labour representatives, all agreed the construction industry should develop, fund, and set the standard for its own construction safety training. This training is to be made available at the lowest possible cost to all construction workers in New Brunswick. The agreement to form the New Brunswick Construction Safety Association (NBCSA) was born.
After formation, an agreement was reached with Workplace Health, Safety and Compensation Commission of New Brunswick (now known as WorkSafeNB) to help fund the Association. This levy is supported by companies classified as construction related under WorkSafeNB's group of NAICS (North American Industry Classification System) codes. Those classified under construction NAICS codes are our Membership. The list of codes can be found here. This levy allows NBCSA to offer courses to our Membership at or near cost. Our continued work with WorkSafeNB allows them to review all NBCSA Safety Training Courses to ensure they meet the New Brunswick Occupational Health & Safety Act and Regulations.
It took six (6) years prior to 2001 when NBCSA was first established, making us one of the last three provinces in Canada to have its own Construction Safety Association. Several years prior to our formal establishment, the founding committee of NBCSA was (and remains) active in The Canadian Federation of Construction Safety Associations (CFCSA).
The Canadian Federation of Construction Safety Associations (CFCSA)
The CFCSA is an umbrella organization for provincial and territorial Construction Safety Associations, which have been established to meet the needs of their local construction industry by providing quality safety information, resources and training. In addition to working together to promote safety training standards and recognition of the provincial Certificate of Recognition (COR®) program, CFCSA members meet at a minimum, on an annual basis.