18 Apr
Error message saying "The feature you are trying to use is on a network resource that is unavailable"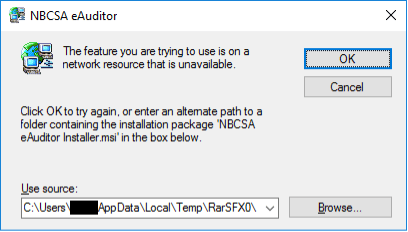 If this is not your first time using the installer program you can try uninstalling eAuditor, and reinstalling.
If you have an IT group to contact, ask them to ensure that the program is installing properly.
Some users may have issues with the normal installer. You can directly download the "NBCSA eAuditor Installer.msi" file mentioned in the error here.